Rabdentse Ruins
Rabdentse is the 16th former capital of Sikkim and the condition of this is in ruins. It is located very close to the Pemayangtse Monastery and the impeccable view of Kanchenjunga range is incredible. It was destroyed in 18th century. It has many stories of power and glory. You will be mused with the fact that there are still patches of blood on the walls due to have the tradition of fighting for throne.
What To Do :
There are few adventurous activities that will give you one stop and multiple offerings. Rabdentse ruins trek is the major attraction especially for adventure freaking people. Honeymooners can enjoy lot here and the calm and peaceful spot will relax your soul.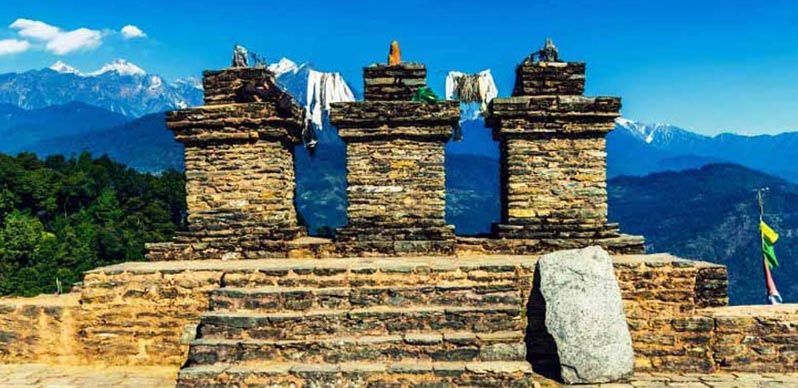 How To Reach :
Traveler needs to reach Rabdentse via walking a treacherous path. It means, you need to access to this place by covering the 2 km distance hilly path.
Shopping :
The shopping area is loaded with Buddhist handicrafts, carpets, stunning scarves and hand woven woolen carpets. You should spoil yourself with all these stunning and antique pieces that you can buy from street market.
Food And Leisure :
When you visit such places, you need to have some leisure time for you where you can relax and enjoy the sip of coffee and tea along with snacks. There are local restaurants and bars that will make you chill. The tasteful food will give you experience of finest dining with no scope of compromise on it.
Best Time To Visit :
From April to August is best time to go this place. You can better cover unwavering beauty of Rabdentse without interruption of climate change and rains stop you to do many activities.