About Us
GTI TRAVELS PRIVATE LIMITED is the fastest growing travel start-ups, established with the mission to provide accurate information and complete tour arrangements in every nook and corner of Sikkim. The company was founded few decades ago with the vision of creating largest market place offering attractive holiday packages for Indians and foreign travelers. We welcome you to the Himalayan wonderland which is blessed with deep valleys covered with white snow, peaks and forests with raging rivers, lakes and waterfalls that are enough to create a visual feast.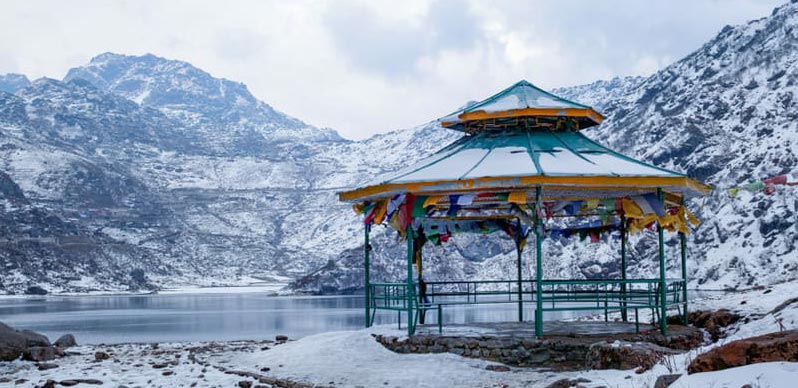 We provide correct information, availability, pricing and online booking facility for domestic as well as international tourists. We comprise a team of highly professional those who are young, energetic, dedicated and committed tour leaders with zeal to provide high quality services and assistance to our guests. We offer different treks and tour packages at a very reasonable cost. We organize it professionally without compromising with the quality hospitality and service. Our popular holiday packages are based on adventure and local culture, providing the opportunity to interact with the local residents of Sikkim who will expose you the depth of their culture and tradition. Yet, it is not necessary to mention about the melodious folk songs and the wonderful memories to take back home.
We do not only arrange your holiday trip, but we are deeply concerned about your secure, safe and comfortable excursion to the Himalayan foothills. We properly brief before you depart to the desired destination with individual itinerary and maps of the trek/ tour. You are supposed to follow the Code of Conduct for Eco Tourism in Sikkim that helps us to protect our fragile environment.
Sikkim has been blessed with all the natural bounties which you can imagine of. It has got a scenic location surrounded by hills with snow capped peaks best suited for a holiday to relax and have a great time. It has a numerous place to see within its confines; that is why Sikkim is called hidden paradise of the world. It is a place to research, adventure and lot to explore. If you have a flavored love for the sacred Himalayan mountains, we, at Sikkim Tourism India support you to cherish the peaceful and beautiful tiny destination. We look forward to welcoming you on our query portal. Our travelers have enjoyed a lot this past year. We also welcome you to stop by our office in Gangtok if you fancy a visit. We would be pleased to meet you!