Chopta Valley
The amazing view of the cold dessert and special scenic with few activities will draw you towards Chopta valley. Chopta valley has some attractions that make it ideal for a fun and calm holiday. It attracts all kind of tourists and the jaw dropping views of the lush green and high mountains makes you love this head over heels. Chopta valley is situated in North Sikkim and Uttarakhand. This valley is located at an altitude of 4000 meter above sea level. The entire valley and its surroundings are heaven. Adventure buffs and trekking enthusiast get all the facility and typical tourist place for having relaxation from the hustle bustle of the city.
Reset your body and soul with the gift of living well and soothe your mind with the amazing chirping of birds flying in the sky. Chopta valley is having nearby forests gives intense look and there are many peaks located close to the valley. Reaching in Chopta valley will solve purposes to visit other nearby places. This valley is the valley of flowers and alongside the forests gives a great view to tourist so this is becoming the famous place to chill out with friends, couples and with family.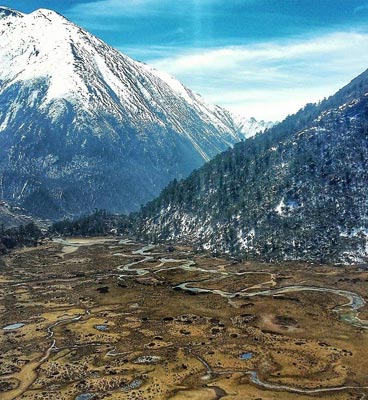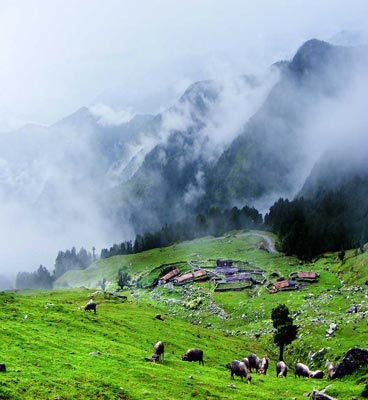 Temperature :
Chopta valley is becoming popular holiday destinations for Sikkim tourists. Temperature here in summer is moderate while in monsoon the possibility of drizzle and heavy rains likely to happen daily. In winter, you will see the freeze lakes, valley and rivers and enrolled mountains with snow looks so mesmerizing.
Accommodations :
There are few basic pinewood resorts, cottages and hotels nearby for the relaxing stay. According to me, instead of choosing hotels, tourist should go for camping that is having green rolling mountains and starry night views. Cooking your own meals over there will be unparalleled experience that you encounter only at your holiday time.
Famous Food :
The signature dishes such as Thukpa, which is noodles being served with vegetable and chicken or meat.
Best Time To Visit :
There is no bad time to visit Chopta valley. If you are planning a trip to valley then every season is perfect. In summer season uninterrupted wandering will be amazing at the shades of sunny while in monsoon, the greenery beauty enhances and in winter, Chopta look like paradise as it is covered with snow which looks so fabulous. Once you will be coming here you will create the special bonding with this Chopta valley. There is no difficult terrain and high altitude problems.